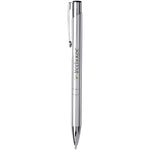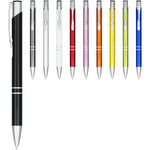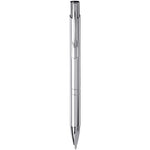 Moneta anodized aluminium click ballpoint blue ink pen
Prices from:
Product SKU #10716300 Padprint-barrel-PADA2-4
Ballpoint pen with click action mechanism, aluminium barrel, ABS parts, and a steel clip. The pen is available in a wide variety of colours, and has an anodized finish which gives it a stunning shine. The extensive and popular Moneta range is available in many different styles and finishes.
Read more
Read more about the Moneta anodized aluminium click ballpoint blue ink pen product
In-House Production Facility
Guaranteed Deliverability
Quantities & Pricing: (per unit)