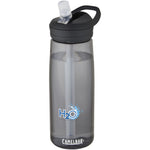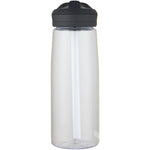 Camelbak® eddy+ 750 ml tritan™ renew bottle
Prices from:
Product SKU #10071301 360 Digital Print-Wrap-DRD03-full color
It just keeps getting better - the classic everyday Eddy®+ bottle is now made with Tritan™ Renew plastic, a 50% recycled material. The drink-through straw is spill-proof when open and leak-proof when closed. Lightweight, durable and dependable hydration.
Read more
Read more about the CamelBak® Eddy+ 750 ml Tritan™ Renew bottle product
In-House Production Facility
Guaranteed Deliverability
Quantities & Pricing: (per unit)